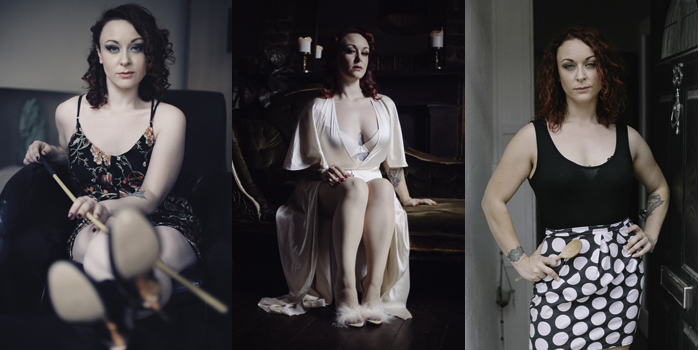 Commanding and controlling; I am a truly singular Female Dominant. My intuitive nature and individual style have formed the basis of my extensive experience in the wonderful world of Femdom & Discipline. Over the course of my fifteen-year engagement with Corporal Punishment, Domestic Discipline & BDSM, I have truly honed my skills as one of the country's leading Disciplinarians. Indeed, my extensive experience has ultimately led me to develop a distinctive style; dominance interwoven with care; ferocity tempered by steely control; uncompromising discipline combined with real understanding.
As a ruthlessly strict yet caring Mistress, I hold high expectations of those in service to me – in whatever capacity – and I ensure that, under my guidance and control, they will achieve and maintain these standards. Specialising in domesticated play, I am the epitome of the dominant woman next door; beautifully alluring and undeniably fearsome. The bravest of souls have crumbled in my presence.
Ferocity and tenacity are the fundamentals of my very being. From an early age, I have had a fiercely independent streak that has pushed me to excel in any area I have chosen to put my attention to. Renowned for my refined and elegant style of Female Domination & Discipline, I reserve my time for those who inspire my creative nature and inquisitive character. I am drawn to a great many aspects of both Discipline & BDSM; the more honest you are about your personal desires, the better our mutual experience will be.
It is my aim to create very real, deeply cerebral experiences for both parties. Many of my sessions can be intensely atmospheric, emotional and full of tears and trepidations. However, I also enjoy a light-hearted approach in some circumstances and conduct therapeutic sessions for those who benefit from this approach. Along with spankees and bottoms, I welcome those of a submissive and subservient disposition – both the novice and the experienced – to apply to explore your personal 'philias in a private, intimate exchange with me.