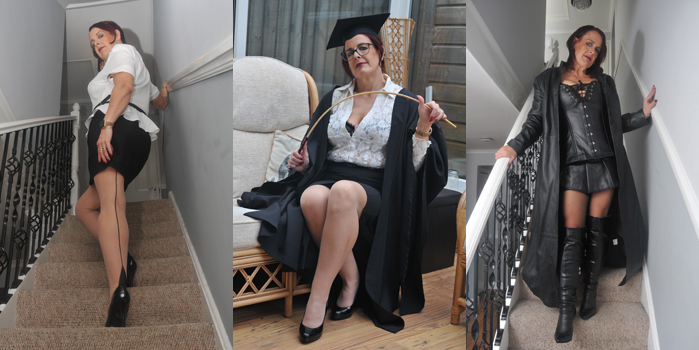 MISTRESS Lady Fire is a mature, experienced Lifestyle Dominatrix located near the M27 motorway in the Southampton area of Hampshire.
MISTRESS excels in creating bespoke scenarios intuitively and uniquely tailored to the needs and level of experience of those Mistress deems worthy of entering HER presence.
Domination is an art and Mistress is a passionate artist of talent, diversity and precision.
Her wide range of interests and over twenty years of experience, coupled with an in-depth knowledge and understanding of human psychology, translate into a highly dynamic capacity and desire to dominate and control.
You do not have to fit any stereotype to be of interest to Mistress as she enjoys the novel, the bizarre and the unusual. Her creativity will be inspired by your submissive desires!
Mistress's desire to dominate knows few boundaries and Mistress welcomes sincere:
Submissive males & females
Fetishists
TV/TGs
Fem-dom couples
Novices
Mistress will welcome a genuine novice and gently initiate him or her into her world of submission and humiliation or subject an experienced slave to intense domination, mind control and sadism.
With a kind and compassionate demeanour accompanying Mistress's contrasting sadistic side, you can be assured of a truly unique and tailored session.
Mistress does not offer sexual services EVER!
CONTACT Mistress today and begin your submissive training.