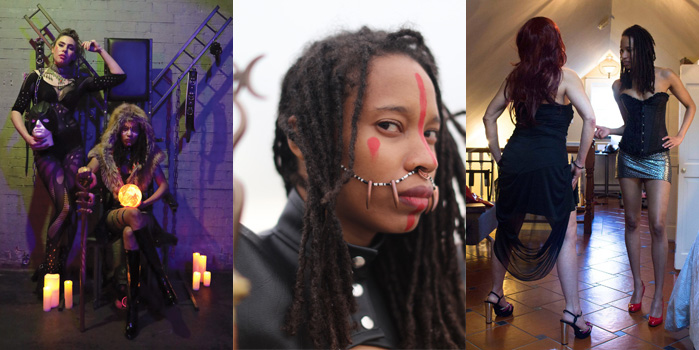 Welcome to the world of Nicole BDSM A young black Mistress in London
I live and breathe domination. I adore finding genuine BDSM slaves. I am happiest when true connections and D/s relationships are formed. Worship, honour, and serve me correctly and you may become my favourite pet.
Approach me if your ultimate desire is to serve an ebony Mistress. I am happy to play with you for an hour or two, but my true joy is to see and feel you surrender your mind, body, and soul to me for a lifetime. Step forward if you are ready to worship a natural born dominatrix in London.
My time is currently limited, and I set priority on subs and slaves that are wanting to form long term dynamics with me.
Have a look at my interests below and see if we match.
My general BDSM interests are:
Long term submission
Chasity
Dark Tantra
Foot Worship
Strap-on Play
Bondage
Trampling
Spanking
Spitting
Domestic slaves
Goddess worship
Social & BDSM
My desire to control and command submissive people is starting to grow. I want to become more
involved in your lives. I want to build a connection and presence in you're your thoughts and actions. This can only be done with time and communication. I am now focused on spending time with my subs in a more natural way. We chill, eat, explore, and obviously do kink play together. Let's push the boundaries of a Pro-Domme dynamic. Rules are made to be broken so we will create and build the sessions we really want and enjoy together. Are you ready to connect with me?
Dark Tantra
Dark Tantra. I love to put you in a trance, make you say who is your Mistress, and totally forget the world outside my door. This is great for sensual submissive people and those not into hardcore domination.
Bondage
Bondage. Tying up subs is almost second nature to me. I use bondage in nearly all my sessions.
I use rope over other confinement methods, but I'm always happy to try new things and find ways to keep you bound.
Foot Worship
Foot worship. I love a good foot rub. You should be prepared to give the best foot massage you can. Get up close and personal to my feet and yes you should kiss them!
Strap-on and anal play
Strap-on and anal play. You might as well lock that thing up in chastity.
You will focus on the enjoy of being with a Strap-on Mistress today. I have endless sizes and toys
for strap-on play. Only enter a strap-on session if you are ready to surrender and bend over with joy.
I'm happy to train newbies to the pleasure of strap-on. Just let me know beforehand so that we can prep you.
Contact information.
www.nicolebdsm.com
Email: [email protected]
Number (send a text message before calling): 07724 79 8686